Easy and simple
About Us
At Smirly, we do things on a soul level. Our goal is to deliver modern and versatile solutions that elevate your home and kitchen. Our products are designed to connect, entertain, and bring joy to your everyday life. We are here to offer convenience, so you can focus on savoring life's most memorable moments.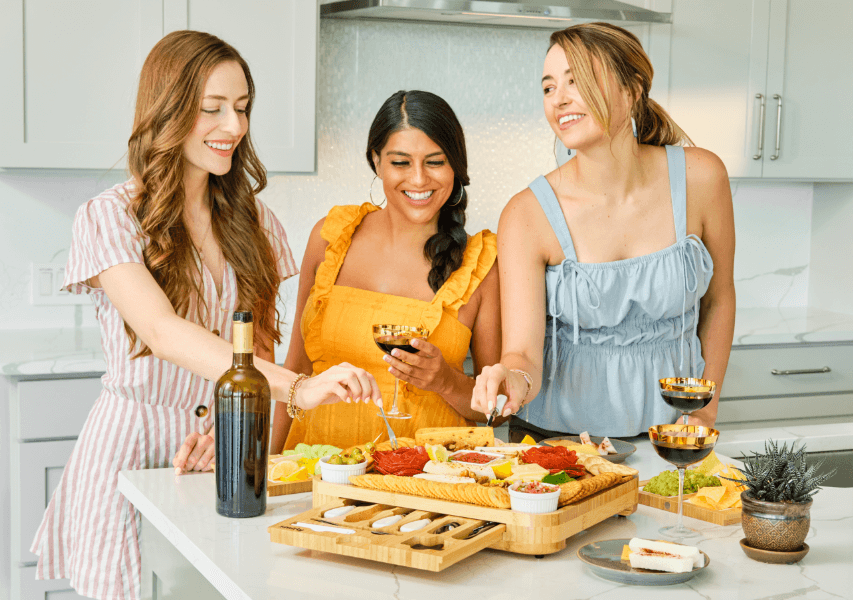 We're on a mission
To create a brand that aims to provide an unforgettable experience worth experiencing many times over. We believe in curating the perfect product for the perfect situation, and that means never sacrificing quality, durability, or style in the process.
We like to keep it natural, highlighting notions of style and beauty that goes back to the roots. All our cheese boards and cutting boards are made of high quality bamboo and wood in order to achieve that long lasting quality and timeless design.
Here at smirly, our philosophy is never being short of spectacular.
versatile
No more cluttered countertops, having wine as the only gift option, or mismatched kitchen pieces
convenient
Prep work now simplified and always compact for on-the-go
thoughtfully designed
Never having to choose between practicality and style ever again