Shop Cheese & Cutting Boards

Check our newly launched utensil sets


Create the meal and kitchen you desire





Entertain In Style
Best Selling Cheese Boards
We have an incredible selection of cheese boards for sale — with utensils, ceramic dishes, reusable labels and wine accessories all right at your fingertips. Our beautiful cheese board sets make it easy to host in style. We thought of everything, so you don't have to.
See Them in Action
Shop the Experience
complete your kitchen
premium walnut wood utensil set
Elegant Walnut Wood Utensil Set now available!
Show me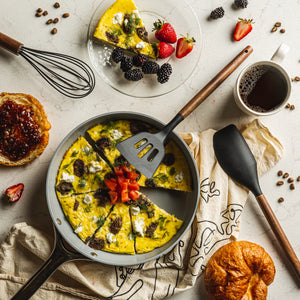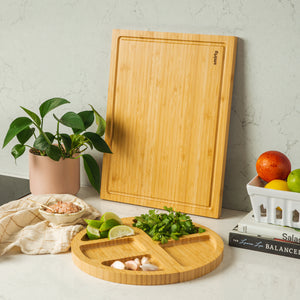 A Multipurpose Cutting Board
Bamboo Magnetic Cutting Board
Preparing food for you and your family has never been easier with this multipurpose cutting board
check it out
Treat Yourself & Others on a Special Occasion, or Any Occasion!
Easy-to-Serve, Easy-to-Store Charcuterie Boards
Whether serving a cheese board or a more elaborate spread of meats, plus the accoutrements of a well-appointed charcuterie board, Smirly has you covered with all the finishing touches.
Everything fits beautifully on top and – when the party's over – inside. Our charcuterie boards hold it all together until next time, so you're never left scrambling.
Prep, Plate & Party
Double-Duty Cutting Boards
High-quality walnut, bamboo and acacia cutting boards are as hardworking as they are presentable. Chop, slice and dice, then use as a food display.
Our plastic cutting board set is the perfect option for quick and easy food prep. Made from food-grade, BPA free plastic, this cutting board set comes with four sizes to use for all of your kitchen food prep needs.
Smirly Blog
Latest Blogs: Cheese and Cutting Board Tips & Tricks
Learn more about cheese boards and charcuterie boards online, plus all things kitchen, including the latest trends, product features and helpful information.
Charcuterie Board Gift Basket Ideas
If you're looking for a thoughtful, memorable present, we have charcuterie board gift basket ideas that provide the perfect solution. The possibilities for creating an amazing arrangement are practically endless, but we can help you get started with several tips for creating charcuterie board gift baskets.